"Premium Symphonic Night Vol.2" will be joined by special guest, vocalist Amy Lee of EVANESCENCE!

Grammy award-winning artists EVANESCENCE at
"Premium Symphonic Night Vol. 2 Live & Orchestra ~ in Osaka Castle Hall 2020." Vocalist Amy Lee will participate as a special guest!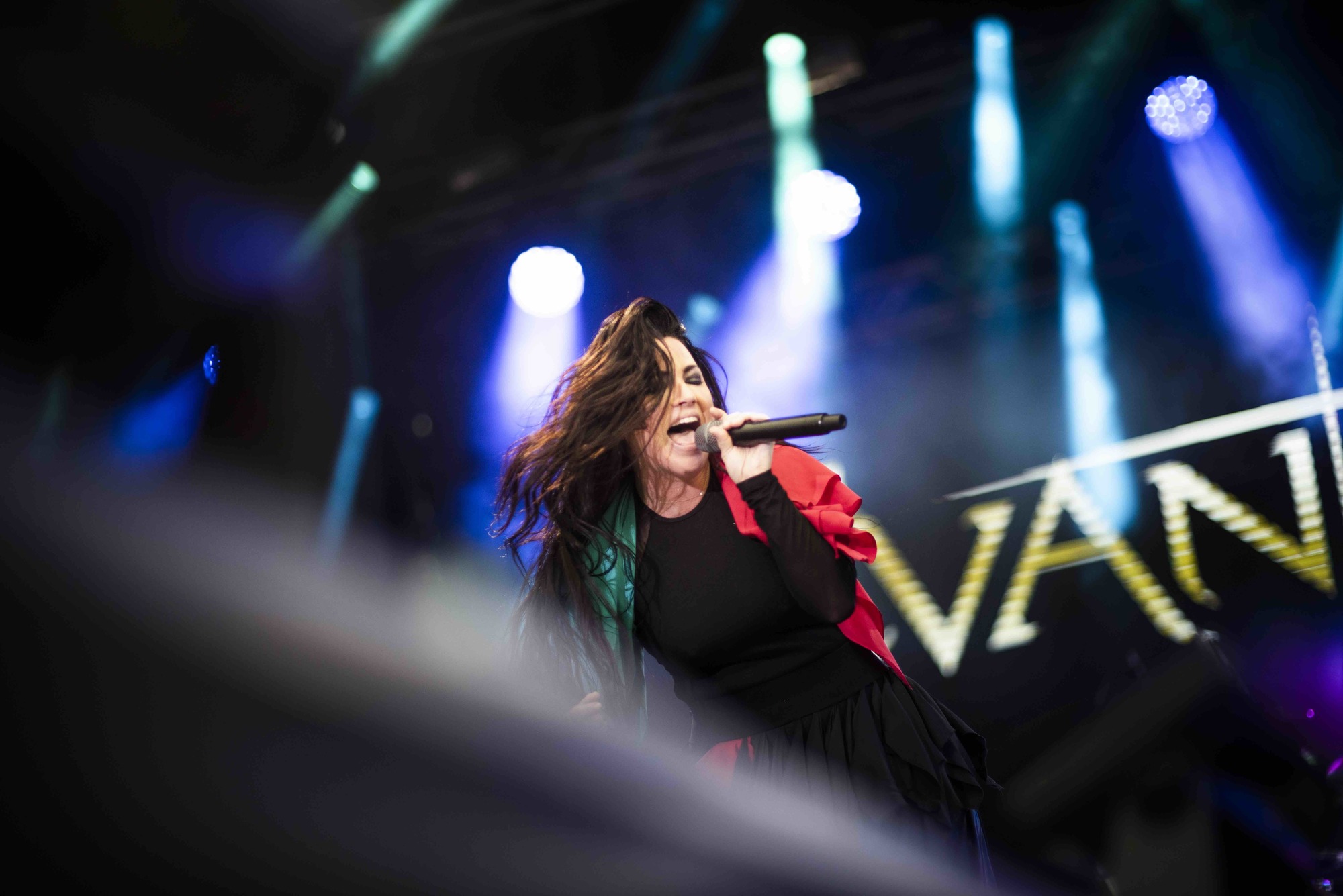 A one night only premium live concert appearing with a full orchestra, "Wagakki Band Premium Symphonic Night Vol.2 Live & Orchestra~ in Osaka Castle Hall 2020.
As a further surprise, two time Grammy award-winning international rock band EVANESCENCE
Vocalist Amy Lee will participate as a special guest!

Furthermore, for this live concert, they plan to to perform a commissioned song, and they are currently working on special collaboration music.
Wagakki Band and EVANESCENCE's Amy Lee will perform a collaborative song made up of Japanese and English for the first time.
It's a special collaboration by two rock bands with female vocalists representing Japan and America.
Surely, it will literally be a premium live concert.

On February 16th (Sunday) at Osaka Castle Hall, it will be a historical moment in the Japanese music world!
For those who don't have tickets yet, please check it out!
◆Amy Lee (EVANESCENCE) Comment
I can't wait to feel the power of Wagakkiband with live orchestra in Osaka! I am thrilled to join them onstage for this special concert. If all my dreams come true, we'll be going for ramen after!
◆Yuko Suzuhana (Wagakki Band) Comment
In the past, Amy Lee saw a video of a musical performance collaboration live concert with Wagakki Band and an orchestra, then EVANESCENCE invited us to Los Angeles for their concert, and our exchange started from there.
We were talking about how it would be nice to do something together someday, and now, we will be able to appear together for the first time.
Amy Lee and I are both singers and pianists and we have that in common.
It's the first time for Amy Lee and Wagakki Band, and I definitely would like to experience this opportunity for a one-night only premium sound.
I, myself, have parts that I don't know yet, and I'm very excited!
Bring Me To Life / Evanescence​
EVANESCENCE
Formed in the mid-90s, the two time Grammy award-winning EVANESCENCE has shocked people around the world.
This band was an essential part in establishing the position of female vocalists in the rock world worldwide.
In 2003, when they symbolically debuted with their major debut album "Fallen," it sold over 17 million copies worldwide,
ranking in Billboard's Top 10 for 43 weeks straight, it build the foundation for the group. Their debut single "Bring Me to Life," which became a worldwide hit, earned number 5 on Billboard Hot 100 and number 1 in the UK, becoming their first hit single. Around the same time, "My Immortal" gained popularity and ranked number 7 in the U.S. and the UK, and other songs "Going Under" (U.S Modern Rock No. 1, UK No. 8), "Everybody's Fool" (U.S. Modern Rock No. 36, UK No. 23) etc. All four songs from the album were singles.
After several world tours, they released their album "The Open Door" which sold over 5 million copies, followed by their self-titled album "Evanescence" that appeared at number 1 on the Billboard Charts. EVANESCENCE, composed of lead singer/songwriter and pianist Amy Lee, bassist Tim McCord, drummer Will Hunt, lead guitarist Troy McLawhorn, and guitarist Jen Majura, walked a new and intimate path in 2017 with their fourth and most ambitious album "Synthesis." Since October 2017, EVANESCENCE has held their bewitching "Synthesis Live" world tour with the fusion of timeless songs, intense live performances, and powerful orchestras.
Ignite / WAGAKKIBAND