[Release Information] The new album "TOKYO SINGING" will have "Gekka Bijin" added and also get an advance release on digital streaming sites!
The new theme song for NHK's "Minna no Uta" show for October and November, "Gekka Bijin" will be
added to the new album called "TOKYO SINGING"!
Additionally, "ROKI" that was added as a bonus track on October 5th (Mon) will be released in advance for digital streaming on various music streaming websites!
On the iTunes Store, if you purchase all songs during the album reservation period of October 5th (Mon)–13th (Tue), you can get it all at just 1,019 Yen for a limited time!
(*After October 14th (Wed), it will cost a total of 2,139 Yen)
---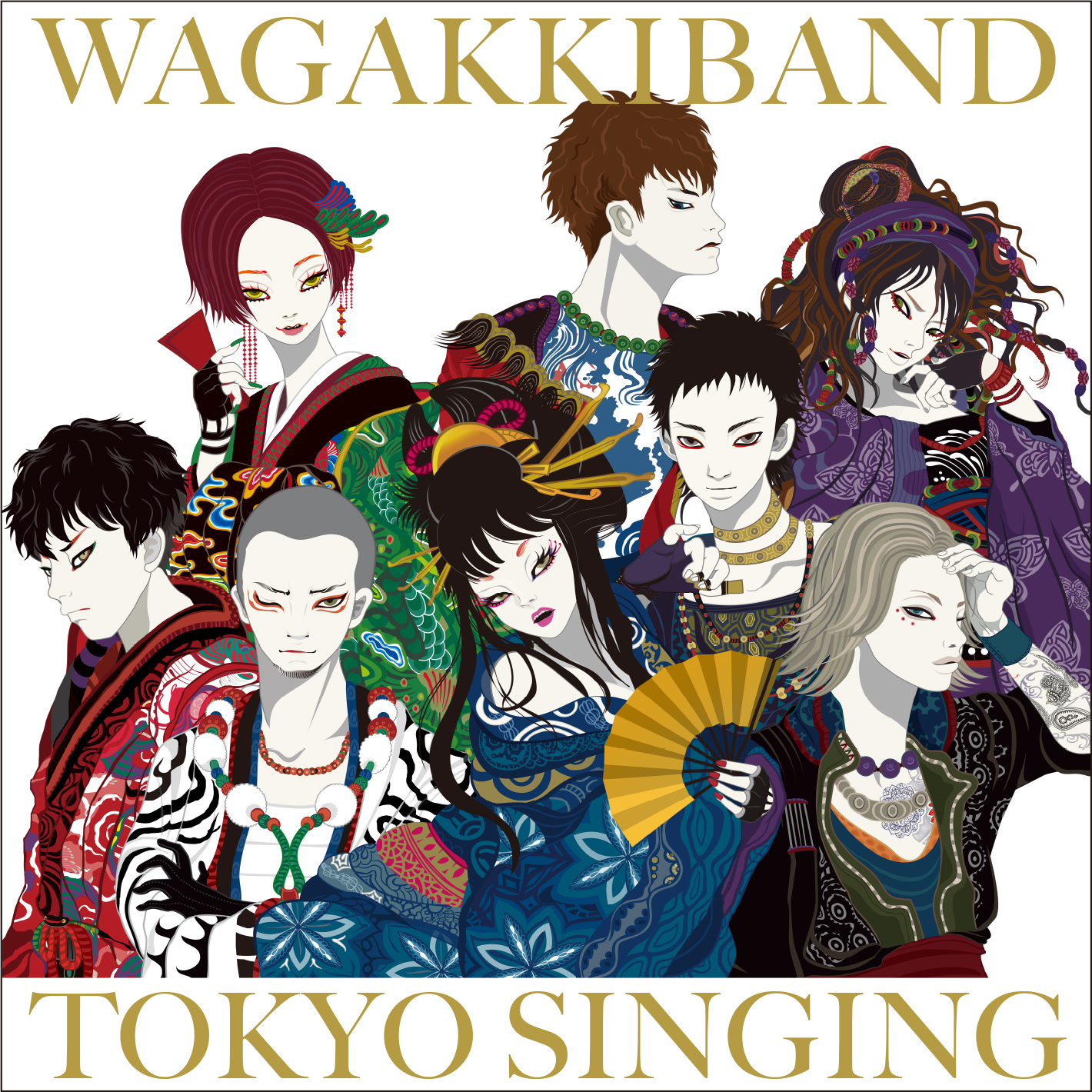 New Album "TOKYO SINGING"
All songs will be available for advance streaming on October 10th, 2020 (Mon)
<Album Songs Available for Streaming>
M1. Calling
M2. Ignite
M3. reload dead
M4. All Living Flowers
M5. Gekka Bijin *Additional song!  NHK's Minna no Uta October & November Theme Song
M6. Sakura Rising with Amy Lee of EVANESCENCE
M7. Guernica
M8. Tokyo Sensation
M9. Origami-ism
M10. Letter With No Destination
M11. Nichirin
M12. Eclipse
M13. Singin' for...
M14. ROKI *Bonus track recording that is only available on digital stream
iTunes Store URL link:
https://music.apple.com/jp/album/tokyo-singing/1530927570?l=ja&ls=1&app=itunes
Please check the link below for details of all album variations
https://sp.universal-music.co.jp/wagakkiband/tokyosinging/#myc-products

Please check the link below for details on "Wagakki Band JAPAN TOUR 2020 TOKYO SINGING":
https://wagakkiband.com/contents/335154