[Ticket Information] "WagakkiBand 2024 New Years Concert at the Budokan Yae no Tsubasa" Shin Yaeryu PREMIUM member advance ticket lottery
Shin Yaeryu PREMIUM members-only advance ticket lottery reservation acceptance begins on October 31st 2023, 12 p.m.!
[Concert Date & Time]
January 7th (Sun) 2024, doors open 4 p.m., performance starts 5 p.m.
[Venue]
Nippon Budokan, Tokyo
2-3, Kitanomaru Koen, Chiyoda-ku, Tokyo 102-8321
Ticket price
<VIP designated seating><VIP designated seating>
Advance tickets ¥15,000(incl. tax/comes with a present)
VIP seats with exclusive original goods
<General designated seating> <Seated designated seating>
Advance tickets ¥10,000(incl. tax)

*Children aged 3 or older will be charged/Children aged 2 or under are not permitted to enter (however, children aged 2 or under may enter for free if they are able to sit on your lap))
*No-standing reserved seats are "sit-down only" seats for small children, older guests, families, and others who want to sit down and watch the show.
*Sit-down only seat: please be sure to sit down during the live performance.
*Up to 4 tickets per person for each show
[About VIP Seats]
・VIP reserved seats will be within the VIP area in the arena.
・VIP seated tickets will be guaranteed seats at the front of the stands.
*See the attached sheet for the VIP area. There is no VIP area in the second floor standing area.
・Get a present that only comes with VIP seats
*You will receive your VIP present on the day of the performance. Please note that we will not be able to send your present to you and you will not be able to pick up your present on any day other than the day of the performance.
・There will be a priority VIP entrance
・Time will be available for VIP seat holders to purchase VIP-exclusive advance items
・ Item sale booth at the venue will feature exclusive VIP-only cash registers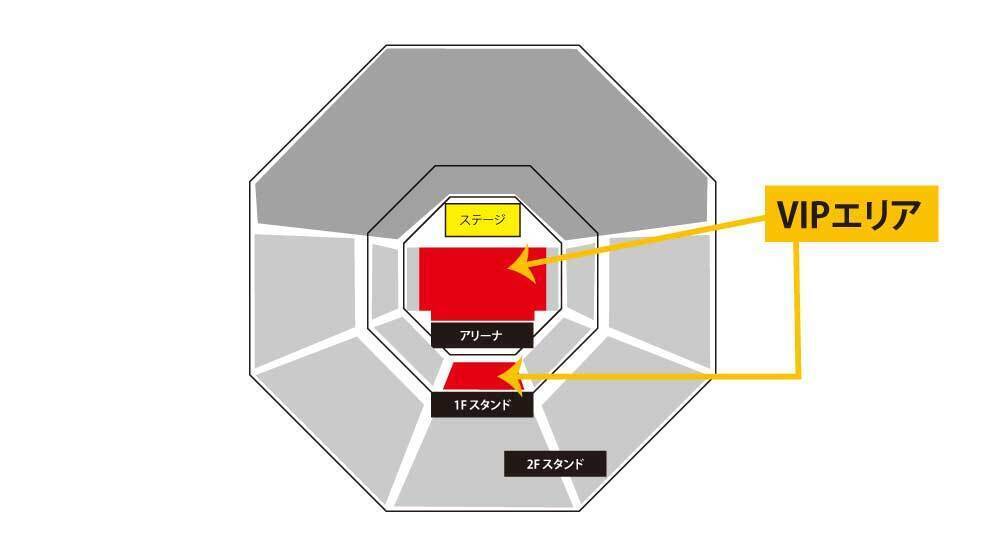 Advance ticket lottery for Shin Yaeryu PREMIUM members
■Application period
October 31st (Tue), 12:00 p.m. to November 5th (Sun), 2023, 11:59 p.m. (lottery)
■Result and payment period
November 8th (Wed), 3:00 p.m. to November 10th (Sun), 2023, 11:00 p.m.
*Only Shin Yaeryu PREMIUM members can access from 12:00 p.m. on October 31st (Tue).
*The application will be a draw. Please apply during the application period.
*Towards the end of the application period, the access may be busy due to a high volume of access. Please apply well in advance.
*For those people who have yet to join, you will be eligible to apply for advance bookings if you become a member during this period.
  Click here to become a new member!
Planning and production by: IGNITE Management/LIFE

◆Inquiries regarding tickets/how to apply
Lawson Ticket Information
https://faq.l-tike.com/contact/0010/0136/