Membership Card's Design for SHIN YAERYU PREMIUM has been released!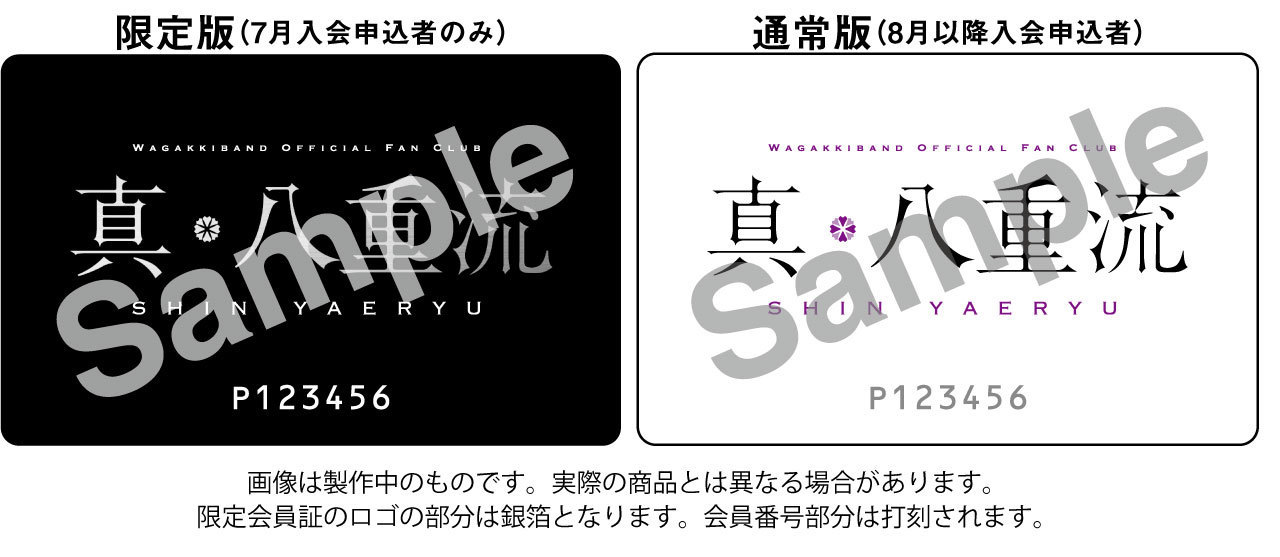 We have released the design for the membership card that will be delivered for those who has joined Annual Payment based Fan Club【SHIN YAERYU PREMIUM】.
We will deliver membership card with special design limited only for those who has joined「SHIN YAERYU PREMIUM」in July.
For 1 month period only, dont lose the chance to get special limited membership card, that you will not get it elsewhere!!
For those who join our membership from August or later, will get the standard version of the membership card.
(Delivery date of the membership card will start from end of August, in sequential order).
※「SHIN YAERYU PREMIUM」→ For details & member sign up click here!
https://wagakkiband.com/about/membership