[release] LIVE Blu-Ray (Original DVD version included) "New Year's Party 2021 at Nippon Budokan ~ Amanoiwato ~" On sale June 9th (Wednesday!)
The "Big New Year's Party 2021 at Nippon Budokan ~ Amanoiwato ~" held at Nippon Budokan on January 3rd (Sun) and 4th (Mon) will be released as a LIVE Blu-ray on June 9th (Wednesday.)
Two versions are available. [Limited Edition First Press] comes with a 2 disc live CD, a 60-page photo book, and a premium live ticket (replica.) It also includes commentary recorded by the 8 members. [Regular Edition] includes a random selection of 10 live photo cards in addition to the original recording.

Moreover, if you make a reservation along with the "Starlight" E.P. , releasing the same day, you will receive "Starlight", "Singin' for..." as a W benefit. "," "Moonlight beauty (Tsukishita Bijin)", "Sunflower", "Aria for Life"
You can get a passcode to see live videos of all five songs.
Details available here → https://wagakkiband.com/contents/425229
LIVE Blu-Ray (including original DVD version) "New Year's Party 2021 Nippon Budokan ~ Amanoiwato ~"
Releasing June 9th (Wednesday)
◆Blu-ray / DVD contents
Overture ~Amanoiwato~
Senbonzakura
reload dead
Counterattacking sword
Fireworks
Okinotayuu
Resurrecting the dead
Sun Wheel
Aria of Life
Queen of the Night
Episode.0
Wagakki & EDM Session - Spring ocean Remix -
Special Medley 2021
Wadaiko Drum Battle ~Climbing Smash~
Commendation Is the Way.
Snowflakes
IZANA
EN1. Akatsuki no Ito
EN2. Singin' for...
[Product details]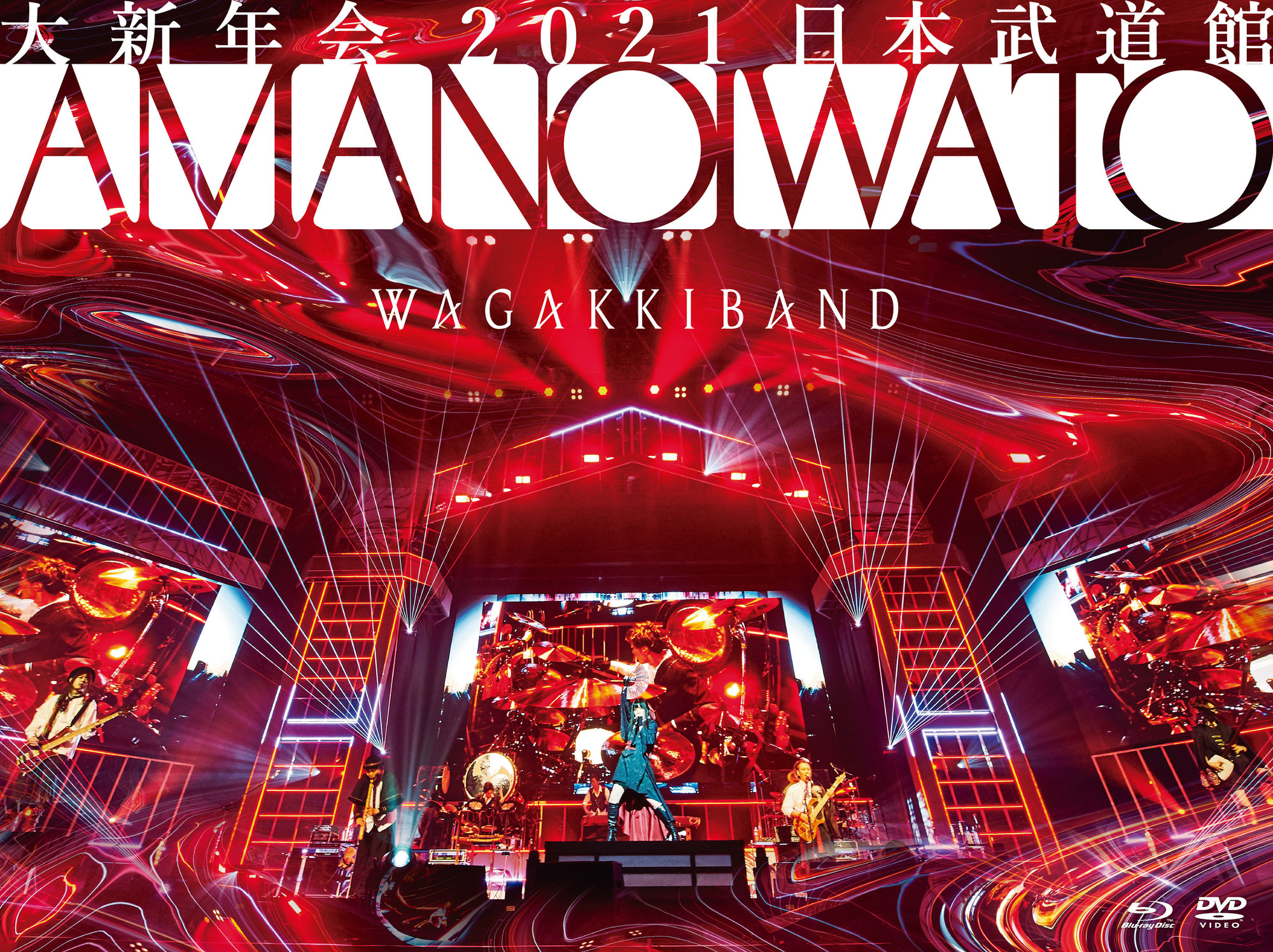 ◆[Limited Edition First Press] Blu-ray (Original DVD edition included)
¥11,800 (Tax included) / UMXK-9030
Member commentary + live CD (2 discs) + 60 page photo book + premium live ticket (replica)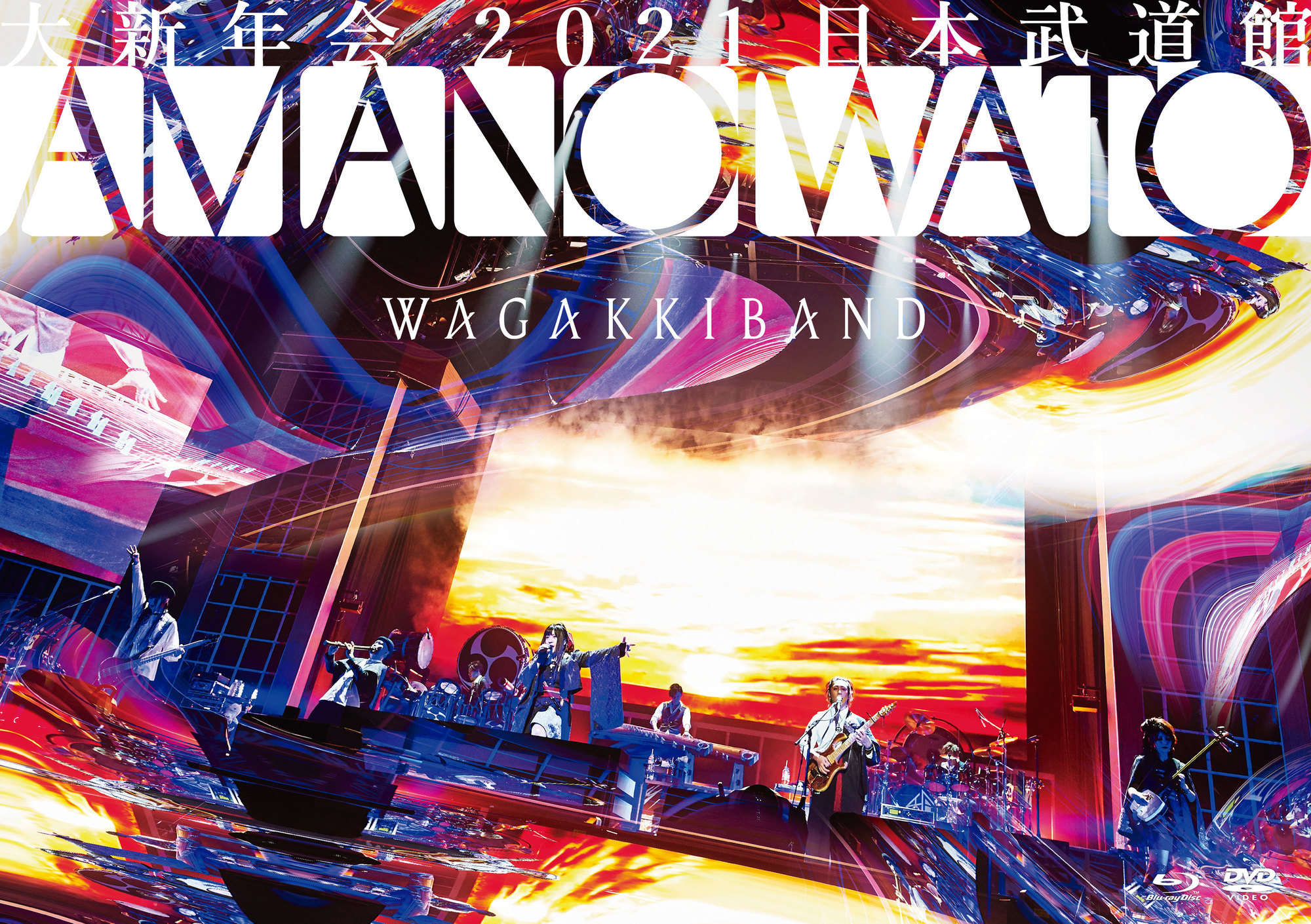 ◆Regular Edition Blu-ray(Original DVD version included
¥8,250(Tax included)/ UMXK-1086
10 types of live photo cards all randomly included
* For product inquiries, please contact us using the following:
Universal Music Customer Center
https://www.universal-music.co.jp/faq/
0570-044-088 (From 10:00 - 18:00, excluding Saturdays, Sundays and holidays)
---
Related articles
・ [release] "Starlight" E.P. On sale June 9th (Wednesday!)
・Releasing June 9th (Wednesday) "Starlight" E.P. / Video "Big New Year's Party 2021 Nippon Budokan ~ Amanoiwato ~" Original benefits by Chain & W purchaser benefits